Hello Tempt My Tummy friends. I'm doing a re-mash of a recipe Lisa did not too long ago. I would be a good blogger and link to her post but I can't find it. Sorry
Lisa
...
AnyHoo... We are in full crazy, ain't it fun to be a parent mode around here. Today is our first day for my son to have his
Doc Band helmet
for
Plagiocephaly
. So far he has done great EXCEPT for sleeping. So hard for him to get comfortable. He is sleeping right now so quick, say a prayer that he stays asleep!
He is a little trooper. Doesn't he look ADORABLE?!?!?! Yes, I decorated it because even a boy needs some BLING for his helmet. I will be documenting our special little journey with Plagiocephaly soon.
Now for my super quick and tasty
Ingriendents
1 lb hamburger meat (salt and pepper)
1 medium onion chopped
1 small can chopped green chilis
1 can Tex-Mex Enchilada sauce
1 can refriend black beans
8 flour tortillas
2-3 cups Colby/Jack cheese shredded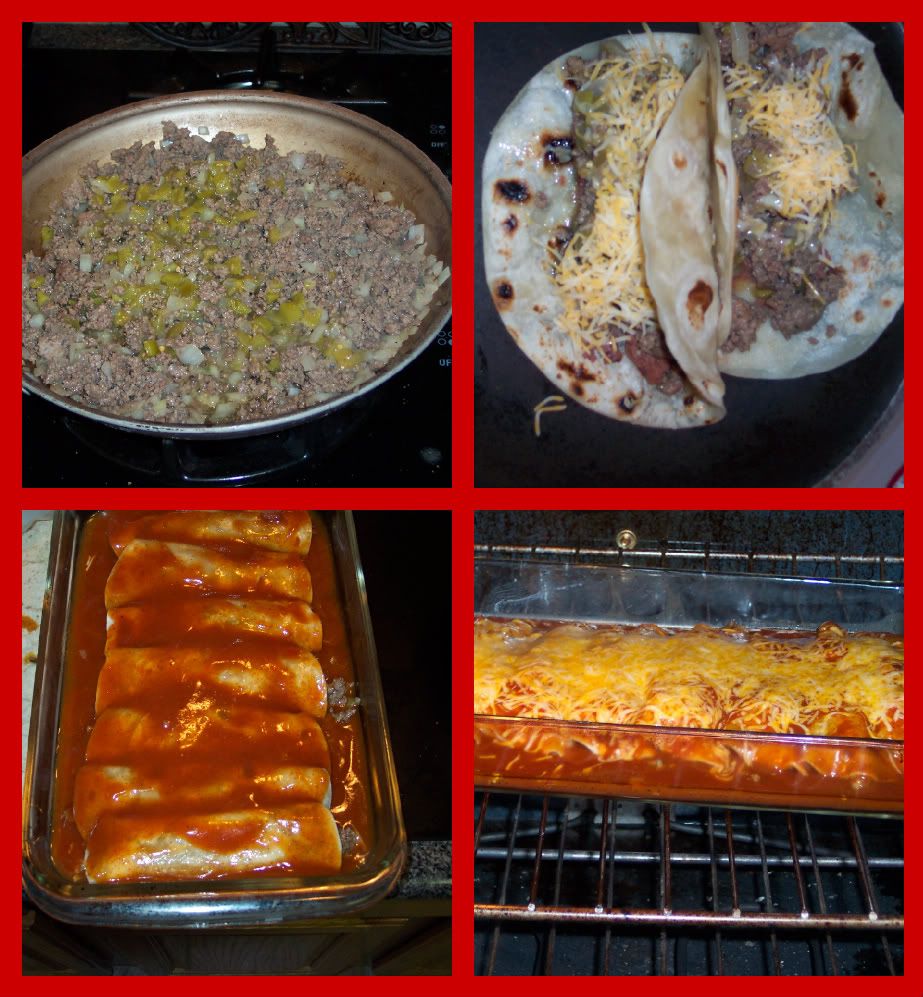 Brown the meat with the onions, chilis and salt and pepper to taste. Take your tortilla, spread some beans on bottom then layer with meat and a little bit of cheese. Roll tortilla and place in the baking dish. When all are completed, pour the enchilada sauce on top. Now thrown on all the chesse you want. Bake at 350 degrees for 30 minutes. Easy Peasy as my daughter would say! Enjoy!